BroadBit listed as a Top 20 Startup Overall, and #1 Device and Hardware Startup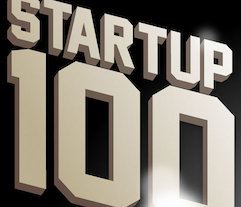 BroadBit Batteries was today listed among the top 20 Finnish startup companies according to the tracking platform Startup100 and is the #1 in the category "Devices and Hardware".
BroadBit's battery technology enables longer lasting, more environmentally friendly and higher power and energy batteries than are available on the market today. These improvements, enabling wider market uptake of existing applications such as electric cars, and new applications such as electric airplanes, promise to expand the rechargable battery market from today's 60 B$ to over 1 T$ in the coming decade. "We are happy to be recognized for our contribution to electrify the world with our novel Sodium batteries" BroadBit CEO David Brown said. "In the innovation landscape, hardware is the new software and BroadBit is excited to be leading the sector in Finland and globally."
Background:
Startup100 is a platform which tracks startup companies' online marketing activities and performance, and publishes a monthly chart of the Top-100 companies based on proprietary indexing system. Launched in Finland in January 2013, the Startup100 has already gained popularity among the startup community and in the media, including the Wall Street Journal's Tech Europe blog.
BroadBit Battery is the world's leading metallic sodium battery developer. Broadbit's breakthrough sodium based battery innovations replaces and surpasses current lithium based batteries in terms of cost, energy, power and longevity; making electric cars cheaper and better performing and grid storage economically attractive and even enabling electric airplanes.