BroadBit selected for the Airbus BizLab accelerator program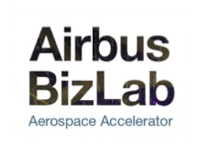 Today, the global aerospace accelerator, Airbus BizLabs, announced that BroadBit has been selected for the 2017 programme. Beginning in October 2017, eleven new startups joined locations in Hamburg and Toulouse, where they will tinker with and perfect their ideas for the aerospace industry. By being accepted into the programme, these new startups join an illustrious group of 56 startups and projects that have already graduated.
"We were really amazed at the sheer quantity of applications," explained Head Of Airbus BizLab Bruno Gutierres. "This year we received applications from around the world, and were in touch with over 2,000 interested contacts." The selected firms hail from nine different nations – from Vietnam to Nigeria – and cover a broad range of topics, from big data to drones and robotics. The diversity of this season's cohort was no accident: "This time around we specifically sought out startups that aren't directly involved in the aerospace industry, yet who are developing ideas that hold great potential for our industry," noted Gutierres.
"Airbus BizLabs is one of the top accelerators in the world and BroadBit is proud to be part of it," said David Brown, CEO of BroadBit Batteries. "We are looking forward to working closely with the Airbus team to bring our groundbreaking sodium battery technology to market in the aerospace industry".
** About Airbus BizLab:**
Airbus BizLab is a global aerospace business accelerator where startups and Airbus intrapreneurs speed up the transformation of innovative ideas into valuable businesses. The Airbus BizLab has developed a "hybrid" concept to closely collaborate with startups while allowing smaller organizations to better understand needs and ways of working of large groups.
Airbus BizLab offers to early-stage selected projects wide-ranging support in the form of a 6 month acceleration program. Startups have access to a large number of Airbus coaches, experts and mentors in various domains, free hosting, and a Demo Day with Airbus decision makers, venture capitalists, Airbus customers and partners.
The acceleration program is based on the lean startup methodology and articulated around 3 pillars :
Customer desirability (market study & benchmark, value proposition, customer experimentation…)
Solution feasibility (proof of concept, product functionalities definition, MVP…)
Business viability (business model, risk assessment, cost benefit analysis…)
The 6 month acceleration program are segmented into 3 loops where startups build the MVP, test it and based on customers feedbacks pivot or continue. At the end of each loop concrete deliverables are expected.