BroadBit Batteries wins the first ever Eureka InnoVest CleanTech Award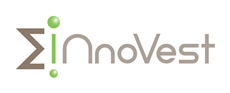 BroadBit has today been awarded the first ever Eureka Innovest Award in the CleanTech category. Eureka InnoVest is a leading investment match-making event for European high technology companies and investors. The event was hosted by the Eureka Network and the Swedish chairmanship, and organized by Europe Unlimited in the frame of the E!nnoVest Programme.
"BroadBit is delighted to be given this CleanTech award from Eureka. We are proud of the work we are doing to protect and improve our environment with our use of our green energy technologies. We thank Eureka, Europe Unlimited and the expert panel of judges for this recognition" said CEO, David Brown.
More information on the award can be found here: http://www.eurekainnovest.eu/events/awards_winners.aspx?events_id=1713.