BroadBit unveils high performance battery cells.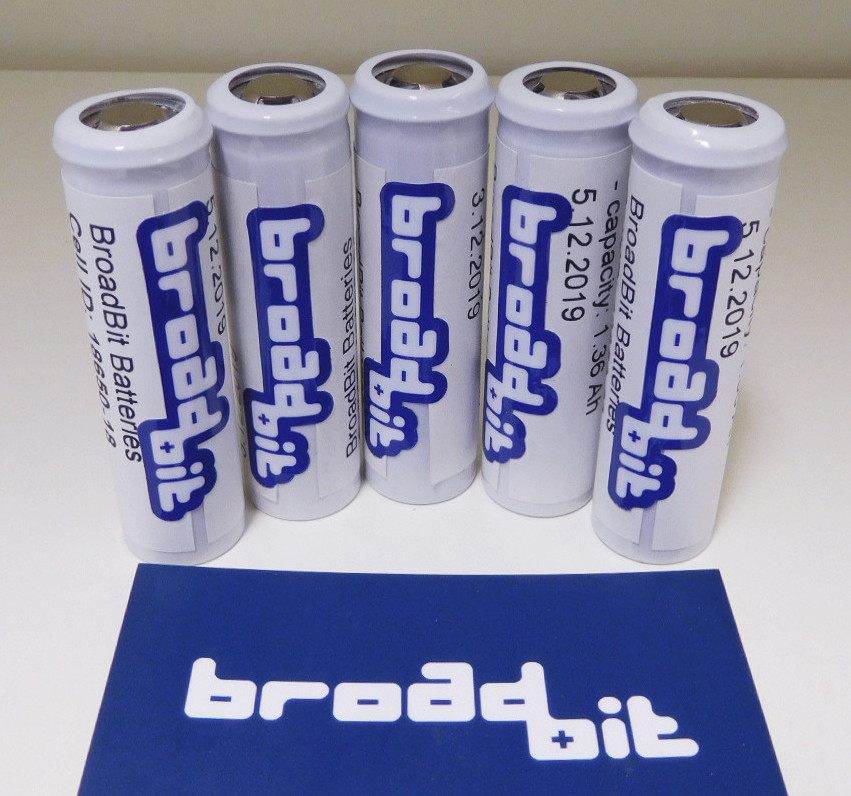 BroadBit Batteries has now successfully developed battery cells which effectively solve the key problems plaguing current NCM-type Li-ion batteries. Specifically, BroadBit has made the following improvements over NCM batteries:
Safer and more robust: battery withstands short-circuit or overcharging condition, no thermal runaway, no toxic HF gas release
Cobalt free cathode: no rare materials in the battery cell
Extended operating temperature range: the battery can be operated without degradation at elevated temperature conditions, thereby eliminating the need for cooling system in EV battery modules.
The above improvements are accomplished without major energy density sacrifice. Considering that cooling system is 20% of current EV battery pack weight, the production of air-cooled EV batteries not only saves costs but also results in nearly same energy density as current NCM-type battery packs.
Our hand assembled 18650 demo cells already have an energy density of 125 Wh/kg and nearly the same capacity even under half hour (2C) discharge. The anticipated industrially produced 18650 cell energy density is approximately 140 Wh/kg. Even higher cell level energy density is possible with 21700 and pouch cell formats.
"We at BroadBit are excited to introduce this new battery to the world. This is an important step in bringing our novel technology to market in the near future", said BroadBit CTO, Andras Kovacs.
Enquiries from prospective customers are welcome, samples are available for evaluation.
About BroadBit:
BroadBit is a technology company developing revolutionary new batteries using novel sodium-based and lithium-based chemistries to power the future green economy. We have already made high performance lab samples and are now commercializing the technology for next generation electric vehicles, portable electronics, starters and grid energy storage. Our batteries enable Increased range/use time, Longer lifetime, Reduced cost, Improved environmental friendliness, Improved robustness, and Scalability to any production volume.